Senior future plans
Coen Neiwert, Assistant Editor and Social Media Editor
January 28, 2021
Your senior year is supposed to be an important and crucial time to decide your next steps into the future. Though this time is very exciting, it can also be filled with lots of stress and anxiety. School has been especially hard on graduating 2021 seniors due to the majority of the year being online. Many, including myself, have found it difficult navigating colleges, scholarships, and figuring out the next steps into the future while staying at home. I talked to a few seniors all about their future plans after high school and how this year has affected them.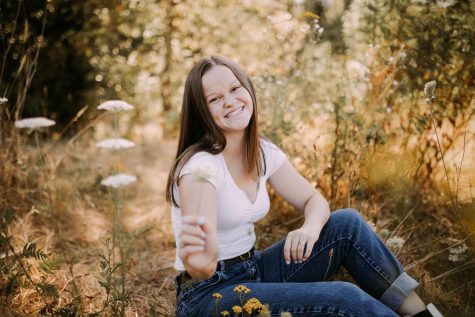 Amanda Myrhow:
For senior Amanda Myrhow, this year has taught her a lot about what she wants to do in the future. Myrhow is planning on going into forensic psychology by going to Mount Hood Community College for 2 years to get her prerequisites and then transferring to a university. She plans on attending either Grand Canyon or California Baptist depending on scholarships. Like many other seniors this year, Myrhow has found it especially difficult to plan for the future while everything is online, "Planning my future has been weird with the pandemic because it's been hard for me to talk to colleges or even my counselors to figure things out." Having more time on her hands due to the pandemic has also allowed her to think more about her future goals. When asked about what has helped her the most in regards to planning for the future she states, "My parents have helped me a lot and honestly the pandemic in general. I have all this time to think. I used to think I wanted to be an Autism Spectrum specialist for years actually. I think I chose that because I felt rushed to know what I wanted to do. But over the past eight months, I've thought deep and hard and want to go into forensic."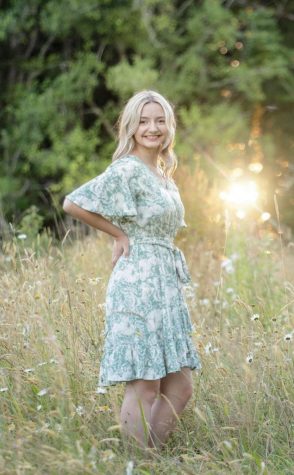 Brittany Austin: 
After high school, Brittany Austin plans on attending a four-year university. Although she still hasn't decided which one, she plans on getting a bachelor's degree in education to become a teacher. For Austin, the pandemic's effect on planning for the future hasn't really changed much except for the fact she's doing most things on her own. She says that the biggest help she's gotten this year is AVID, "It's a long process of applying to colleges, getting scholarships, and writing essays. I am a part of avid which is a class that helps me prepare for college. That has been really helpful throughout this online experience." Austin says that the teacher that has helped her out the most is her math and advisory teacher, Mrs. Holliday, "She's been a really good teacher to go to if I need help with anything. I appreciate her so much." Austin also says Mrs. Schroeder has helped her a lot as well, "I also appreciate Mrs. Schroeder, my choir teacher, for all her positivity during the pandemic. Schroeder has been a great mentor to me and gave me advice and support throughout my educational experience."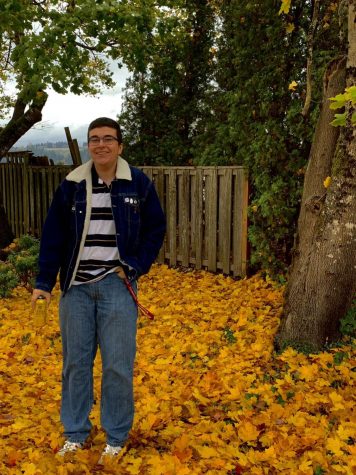 Donavan Morales-Coonrad:
For school, Donavan Morales-Coonrad plans on going to OSU after high school to study Spanish. After 3 years of college, Morales-Coonrad wants to go pursue law school with the 3+3 program. Like many other students this year, planning for future school and career paths has been difficult to navigate due to Covid. For Morales-Coonrad, figuring out how to do scholarships has been difficult, "it's been really hard because I can't really figure out how to do scholarships and get extra help from teachers and so it's been quite a struggle." For Morales-Coonrad, the people that have helped him the most this year when navigating college plans have been his friends, "My friends have really helped me out. We would message and such and be on calls trying to help me apply to schools that I wanted to maybe go to."
On behalf of the Banner staff, we hope every senior the best of luck for their future. If you need any help with anything related to college and scholarships, email the College and Career Center.