Retiring Teachers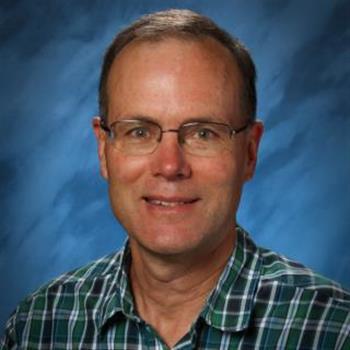 These recent school years we have had many amazing teachers that have taught us so many things. We all love teachers very much and what we dislike the most is knowing that some of our favorite teachers are retiring. This year 2 of our favorite teachers will be retiring, Andrew Collmers and Lorena DuPuis.
Mr. Collmer, Sam Barlow Math teacher, has been teaching for 27 years, but 6 of those years were spent teaching at Centennial High School where he taught math, drafting and science. At Barlow, Collmer has taught all levels of math from Pre-Algebra to AP Calculus BC, and one year of technology. Collmer had previously worked as a mechanical engineer, carpenter, and youth pastor, but he didn't like his hours so at the back of his mind he always had teaching. "What I love the most about teaching is sharing what happens day to day in my life. It wasn't always about math. Students' lives are complex and I just like helping students navigate through the crazy high school years and have success in math," said Collmer. Something that Collmer will never forget is the staff assemblies. They were some of his best memories and he looked forward to them every year. He always played some wild characters, one of his favorite being when he came down off the top of the basketball hoop on a zip line as Jack Sparrow and the principal was just wondering if he was gonna need to call 911. He went on to say, "Although riding my motorized scooter and jumping off a jump and landing on Matt Lacy was the biggest adrenaline rush. Please bring back the staff assemblies." It was hard for Collmer to find a time to retire because he enjoyed teaching so much, but now seemed like such a good time to pursue other things he loves to do. Some things he would miss the most are the relationships he had with the staff and students, the excitement of sports, the beauty of concerts and plays, the buzz in the hallways, and volunteer activities through Key Club. "While going out the door I would tell students: Make good decisions," Collmer said.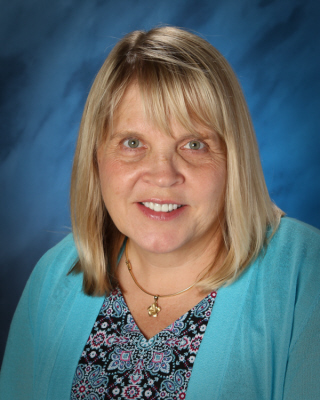 Another teacher that we will miss dearly that will be retiring is Lorena DuPuis, the Child Development teacher. DuPuis had been teaching for 42 years. She started teaching at Cedar Ridge Middle School in Sandy Oregon. Aside from Barlow, DuPuis has taught in 5 other school districts in the Portland-Metro area and 1 district in the Seattle area. She has taught both middle school and high school, and aside from teaching Child Development, she has taught Culinary Arts, Travel and Tourism, Family Relationships, Textiles, Fashion Merchandising, Interior Design, Personal Finance, Health, Career Education, Art and PE. She has also coached Volleyball, Swimming, Track, Tennis, and Dance Team. "What I love the most about teaching is working with students over the years and helping them achieve their goals," DuPuis said. DuPuis decided it was time to retire after 42 years of teaching to start a new chapter in her life. Something she will miss the most is the day to day interaction with the students. What DuPuis remembers the most about her teaching career is the day Mt. Saint Helens erupted. She left her room on Friday with a view of the mountain and came back on Monday and could no longer see it. "Life is a journey not a destination. Make the most of it," DuPuis said. 
Saying goodbye to your favorite teachers is the worst feeling ever. Although we hate that, we have to accept that they are leaving so they can enjoy the rest of their lives taking on new challenges.