Galentine's Day: How do we celebrate?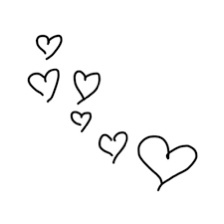 Although Valentine's Day centers around love, Galentine's Day is the perfect day to celebrate with friends.
"Galentine's Day is celebrated on February 13, the day before Valentine's Day. It's a day to celebrate the love you have for your friends, whether they're single or not, shower them with love and attention," mentions Cosmopolitan. Even though this is one day, it can be celebrated anytime. 
Cosmopolitan states, "Galentine's Day was created by a fictional character: Leslie Knope of Parks and Recreation. In 2010, the second season of Parks and Rec included an episode called 'Galentine's Day,' where Leslie gathers a group of her closest gal pals for brunch full of waffles and love." Some people feel that Valentine's day is not a fitting holiday for them, considering it can seem to be primarily dedicated to couples. 
Single people start to feel down on themselves and lonely when Valentine's is around the corner. This can change for next year by going out with friends. Plan a special date with a group of friends and have fun. Some great ideas are planning a game night, going bowling, getting frozen yogurt or ice cream, picking out some movies to watch, going on a hike, spending some time in a coffee shop talking, taking a trip to the mall, or spending the day doing the things you enjoy most with friends.  
If going out with friends doesn't seem like the right fit for you, another option could be a self-care day. Taking care of yourself can be the best thing to do, according to RTE,  "to reduce any stress you might have, improve emotional health, and an overall better quality of life." A self-care day could be as simple as sleeping in. However, some other ideas could include treating yourself to a coffee or tea, binging your favorite movie or tv series, finally going out and trying that new restaurant, having a spa night with a bubble bath and face masks, and ending the evening with some ice cream.
    Arguably, Galentine's Day shouldn't be subjected to celebrating yourself and the ones you love the most on a particular day out of the year. While the day itself is a gentle reminder to spread extra love and affection towards your friends, seriously consider recognizing your loved ones on more occasions. Brighten their days with a caring message, put together a simple basket of their favorite things, take them out to lunch, or spend the day with them. So, whether you celebrated Galentine's Day this past year or you're in the mood for some ideas in the future, let yourself and the ones you love know on more than just one occasion how you care.