Serial podcast helps reexamine murder case 15 years later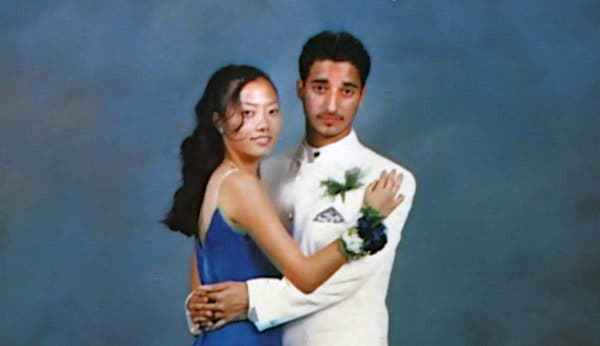 On January 13, 1999, Woodlawn high school senior, Hae Min Lee disappeared one day after school in Baltimore, Maryland. Every day after school, Lee would pick up her cousin, but her family became concerned when she didn't show up. A month later, on February 9, 1999, Lee's body was found in Leakin Park by a maintenance guy who stumbled upon her with the cause of death ruled as manual strangulation. Six weeks after Lee initially went missing on February 28, 1999, her 17-year-old ex-boyfriend, Adnan Syed, was arrested and imprisoned.
The state's case against Syed was simply a secret relationship with Lee throughout their junior year to hide from both their strict parents can only be executed by a manipulator and someone who would put his family, friendships, and social life on the line for a girl who would later dump him, would leave him outraged and a murderer. Jay Wild, a friend to Adnan, became the police's glorified witness despite the several inconsistencies in his multiple statements. Wild claims Syed called him for help to dispose of Lee's car and body once murdered. So, Wild picked up Syed, and the two spent the evening of January 13, 1999, driving around town, smoking weed, discussing Lee, and burying the body. The state's only evidence was Wild directed the police to Lee's car, and cell phone towers pinged outgoing calls to Syed's cell phone in Leakin Park. Through inconsistent statements from Wild and other people involved in this case, Syed's unreliable and sick defense attorney, and the misconduct of evidence, people of interest, and witnesses, the court determined Syed guilty and sentenced a minor to life in prison without the possibility of parole. 
In 2014, about fifteen years after Lee's murder and Syed's arrest, the nationally syndicated radio program, This American Life, revisited Syed's case as part of Serial's podcast series. Sarah Koenig, Serial host and former Baltimore Sun reporter, spent more than a year examining the case before compiling and telling Syed's case. A story told week by week covering Syed's day, the inconsistencies, witness allegations, Syed's unheard alibi, rumors, and updates on the hearing, grew a global population and got the case re-examined.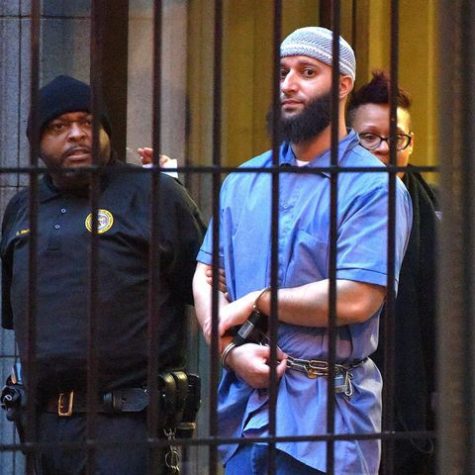 After many attempts at appealing and continuing to be denied, Syed's final re-attempt at an appeal in 2019 was denied a new trial by Maryland's Court of Appeals after a lower court ordered a retrial because his original attorney, Cristina Gutierrez, did not contact an alibi witness and provided ineffective counsel. The court declared there was not a significant possibility that the verdict would have been different if the witness had testified. However, Maryland's Juvenile Restoration Act which passed in April 2021, declares people convicted as minors to ask for a different sentence if they've served at least twenty years in prison, essentially motivating State's Attorney, Marilyn J. Mosby, to retest evidence. 
As of March 2022, the case is in the process of additional forensic testing, also known as Touch DNA, which was unavailable at the time of the initial trial and would be an appropriate decision as the testing determines DNA that is left behind from skin cells when a person touches or comes into contact with an item— such as Lee's clothing, shoes, and hairs found on and around her body.
Since Serial's debut in 2014, Syed's case has received attention from the media to determine whether Syed is innocent and didn't get a fair trial, or if a man who is currently 40 years old has stood by his innocence and has friends, family, and a majority of the public fooled.
While the renewed trial is ongoing, tune into Serial, and other podcasts, such as CrimeJunkie, and Undisclosed. While each podcast goes through Syed's case, more profound evidence and convictions are revealed throughout the differing podcast hosts' occupational backgrounds. Syed's case leaves everyone wondering how sure a 17-year-old in 1999 accounted for twenty-one minutes of their day after school six weeks later; and how the six-week gap can persuade others to go to the police, become the police's only evidence in a case against Syed, and the overwhelming corroboration that police built an entire case around the ex-boyfriend through misconduct. With the trial progressing, we can hope for Syed's case to rightfully close and Lee's murder to be resolved and bring her family and potentially Syed's family some justice.