Will The Future Come True?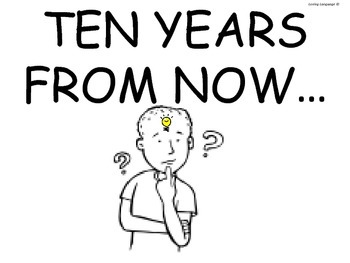 As the 2021-2022 school year winds down, the class of 2022 begins to prepare for their future. Still, no matter where we go, we will be so grateful for the bonds we have created at Barlow. As a class, we anticipate our future, and as we say goodbye to most, others will still leave their mark and embrace their last moments as young adults. 
Bryce Ellis: "In ten years, I see myself being an electrician with a wife and a kid or two, just living life, traveling, and having fun. Some goals I have for the future are to travel out of the country to a place like Italy, South Korea, or somewhere in South America like Ecuador to visit where my grandma grew up. I also want to be able to retire early and hope to keep in touch with all my friends." 
Trinity Bowman: "In ten years, I see myself working in a trauma center as a nurse helping people on the worst days. I see myself living outside of Oregon, but I'm not sure where. My goals for the future are to get through college strong and make a living for myself. I want to become better at managing my diabetes so I can go to college without major distractions. I also want to grow as a person and learn what's best for me, even if it seems wrong at the moment."
Deiana Gutwig: "In ten years, I see myself graduating college and traveling around before marrying and having kids. My goal for the future is to work for Nike or some business and work with their web page team."
Haley McKennon: "I see myself becoming a sports physical therapist and living my best life, hopefully having a family. I see myself living successfully and happy with where I'm at. I want to be successful, have a job I'm in love with, and I love doing, have a family with a loving husband, and continue with my love for health and fitness and still weight lifting. Overall, be happy with life." 
Katelin Rasmussen: "In ten years, I would love to be working at a marine rescue institute and working to restore coral reefs. Some future goals I have are to get a degree in marine biology, help save marine life, and possibly start a family."
Andrew Schroeder: "In ten years, I'll hopefully be performing in some way, whether that be performing in operas, choruses, or in musicals and plays on broadway. I'm going to Northern Arizona University on a full-tuition scholarship through their lyric theater program, where I will get my vocal performance degree. I hope to use that to further my passions for singing and acting."
Ethan Jones: "Ten years from now, I hope to have a happy family with a job I love. Some goals I have are to provide an amazing life for my family and kids, be a better person every day, and enjoy life to the fullest." 
Mason Bratcher: "In ten years, I see myself being either a professional golfer or being successful wherever. I hope to become a professional golfer or work in real estate and investing."
It's undoubtedly crazy how fast time goes by, and in just a short ten years, these Barlow students will be fulfilling their full potential in the future. We can't wait to see what the future has in store for the class of 2022. Congratulations Bruins!