New York and Texas Deadly Shootings
Over the past month, two tragic shootings occurred in the United States. One was in Buffalo, New York, committed by white 18-year-old male, Payton Gendron. The second one  was by  another 18-year-old male in Texas, Salvador Rolando.
On a Saturday afternoon in Buffalo, New York, Gendron went to a supermarket known for being "in the heart of a predominantly Black community." Eleven of the thirteen people shot were black. The suspect arrived at the store at 2:30PM and was armed, wearing gear, and a helmet as well as plated armor. He also had a camera attached to him, live-streaming the whole thing. Twitch, the company he used to show the video, took it down less than two minutes after the attack.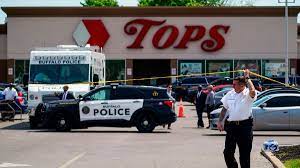 Before he walked into the grocery, he shot four citizens outside. Three of them were fatalities. Then he continued, entering the store and shot fire at the security officer, who fired back. The security guard was a retired policeman who died because of the severity of his injuries. The suspect went into the store and shot eight more people, six of which passed away. He had been planning this attack for months, ensuring the shooting was set up to his liking.
 He started planning in early March when he visited Buffalo, and went to the Tops store. Gendron wrote on Discord that he visited Tops market three times during his planning. He would go at 12:00PM, 2:00PM, and 4:00PM. He would anticipate how many black people would come in each time, and he also made a map of the store. 
Gendron pleaded not guilty to first-degree murder. If he gets convicted, he will face a maximum sentence of life in prison and no parole. His attorney explained that this attack was a mental health issue that caused it. They haven't said yet, but there may be more charges coming. After this tragedy, Garcia explained to CNN that he is the "most highly visible incarcerated individual" in the country. They made sure he had security cameras in his jail cell, and sheriff's deputies were watching him at all times.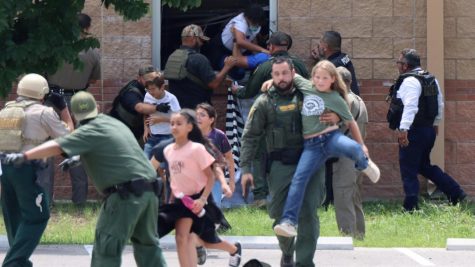 After the shooting, Salvador Ramos, the suspect in the mass shooting of Robb Elementary School in Uvalde, Texas, was killed by police. Ramos attended high school in Uvalde. He allegedly shot his grandmother, age 66, before driving to the school with a handgun and two legally purchased rifles. He reportedly had an argument with his grandmother about him not being able to graduate high school before the shooting. He had an Instagram account showing off his guns, and he was talking to people on Instagram about them. On March first, he tried getting people to repost his gun pictures. He wrote "10 more days" on an Instagram post, which was on March 14th. A user replied, "Are you going to shoot up a school or something?" He replied, "No, stop asking dumb questions, and you'll see." Then, he purchased two AR platform rifles on May 17th and May 20th. Then on May 18th, he purchased 375 rounds of ammunition. He crashed his vehicle in a ditch near the school,then proceeded to go inside of the school. 
At 11:28 AM, a teacher runs to reach a phone after hearing gunshots and seeing the suspect. 
Another teacher called 911 at 11:30AM,then the U.S marshals service said it received a call for help from a police officer. 
11:31 AM: Patrol vehicles started to arrive at the funeral home across the street. No school resource officer was outside the school. 
11:33 AM: The shooter enters the school through a propped door entering into a classroom connected to the second classroom. He shot at least 100 rounds of ammunition. 
11:35 AM:Police enter the school through the same door. 
11:37 AM: Gordon fired another 16 rounds. 
11:43 AM: Facebook announced that the school was on lockdown. 
11:44: Police officers asked for backup and equipment, negotiators, body armor, and the students and staff evacuation. 
11:51 AM: More officers arrive on the scene. 
12:50 PM: Law enforcement breached the locked classroom using keys they received from the school's janitor; they shot and killed the suspect.
The suspect purchased 1,657 rounds of ammunition; he had used 315 of them in the school. During these tragic events, students continued to call 911, trying to get help for their friends alongside themselves. They also tried giving inside reports to 911 about the suspect's whereabouts. Sadly, nineteen children and two teachers were killed in this massacre. This was the deadliest school shooting in the United States in a decade.