Sharetea Review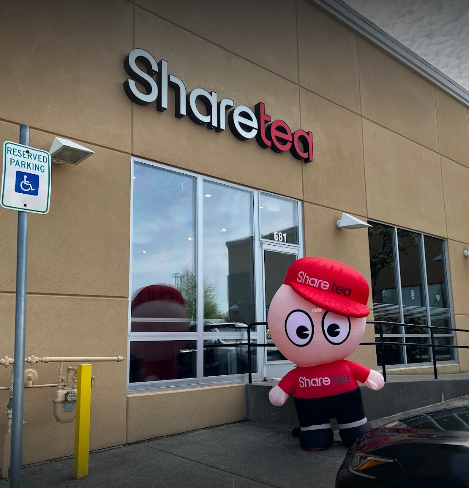 You might've noticed in Gresham that there is a new business located at 681 North West Division Street at Gresham Station. Just recently, Sharetea has expanded into Gresham. In 1992, Cheng Kai-Lang in Taipei, Taiwan, founded Sharetea and where he sold his to-go black tea and pearl milk tea drinks. Since then, he has expanded his amazing tea. With a wide variety of colorful drinks and tropical taste, Sharetea is definitely one of the best places to get your summer drinks from!
Cheng Kai-Lang constructively chose six different locations in Oregon and offered available catering. My favorite location is the one in Lake Oswego because they are one of the oldest Sharetea locations in Oregon. Cheng started his business out extremely small, but once his customers tasted his drinks, he said that "they were amazed and almost always come back." The name Sharetea comes from his generosity and kindness of always sharing and constantly helping other people. Starting a business wasn't always easy for him because it was difficult making profits off of his drinks for less than six dollars. Since most of his customers are under the age of 21, his flavorful tea attracts and targets the eyes of most young people by adapting to their culture.
Something that I like about Sharetea is their ability to adjust sugar levels and sweetness. You can also control the amount of ice and boba, other toppings, and many more! Another positive aspect about Sharetea is how kind the workers are and they always try to help by making sure your drink is perfect. There are new features around the building, but seating is limited. Many reviews on Google show love towards the company by thanking their amazing service and leaving a five star rating.