China's Controversial Zero-Covid Policy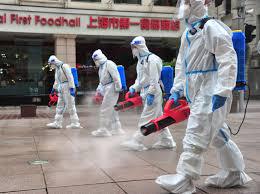 China has been using a Zero-COVID strategy for months on months, however China's citizens and other mainland cities' citizens are over this policy and have been protesting. 
In Hong Kong, about 50 students protested and sang at the Chinese University of Hong Kong. Now, the city government of Beijing announced on Monday that they would no longer set up gates to block access to apartment compounds where infections are found. 
With Bejijing doing this, the trade metropolis of Guangzhou announced some residents will need to undergo mass testing. Guangzhou was the hotspot for the last wave of infections as well. 
Cities in the Xinjiang region and Urumqi have also announced that markets that are deemed low-risk for infections, and can reopen this week. The bus service will resume for people to use. 
With the use of Zero-COVID, China's case numbers are lower than the United States and other countries. The bad thing about this is it has confined millions of people to stay inside their homes for up to 4 months and some even complained they didn't have reliable food or medical supplies to help. 
On Monday, the number of new daily cases rose to 40,347, including 36,525 with no symptoms. Protests were in eight major cities and most of the protesters complained about the excessive restrictions. 
After police stopped their first protest, they came back on Sunday to protest but most of them got detained and taken away in police vans and buses. A witness says they saw officers charging and tackling bystanders when the bystanders weren't doing anything. 
The ruling party promised last month to reduce disruption by changing quarantine and other rules known as the "20 Guidelines," but a spike in infections has prompted cities to tighten controls. 
Health experts and economists warn it will be mid-2023 and possibly 2024 before vaccination rates are high enough and hospitals are prepared to handle a possible uprise of infections. 
Morgan Stanley said, "China is not ready for a fast reopening yet." He also said that they are " expect[ing] lingering containment measures… Restrictions could still tighten dynamically in lower-tier cities should hospitalizations surge."