Bruins Welcome New Social Worker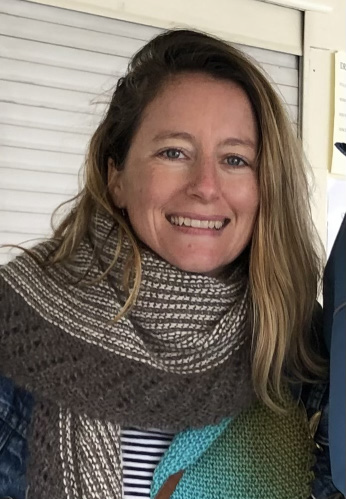 Our new social worker, Katie Ray, began her position at Barlow on December 19th, 2022 after spending time in the North Clackamas School District working with students experiencing homelessness. She is excited about her new position at Barlow and getting to know the students here. 
She has enjoyed working at Barlow so far because she likes working with a large population of students in all different situations. Ray explains, "I think with my old job, it was very focused on one population so when you work in a school, you basically see everybody in all sorts of different situations and different needs." Ray also says the best part of her job is meeting with students and feeling that the meeting is supporting and helping them. 
You should meet with Ms. Ray if you need support with basic needs like housing or food, if you feel you need support navigating conflict with people around you, or if you just need to talk to someone and you don't have an adult you feel comfortable talking to. If you are new to Barlow and you need help with the change in environment, Ray says, "I'm new too so we can be new together!"
Originally from Michigan, Ray says, "…after I graduated from undergrad I took a year off and traveled through Mexico and Central America and then I did it again a year after that and went to India, Nepal, Thailand, Southeast Asia, Malaysia, Borneo, and Bali." 
While pursuing a Master's degree in social work from PSU, Ray had two field placements: one working with the counselor at Reynolds Elementary School, and at another, she was a therapist for youth at Morrison Child and Family Services. 
Aside from traveling, in her free time, Ray enjoys spending time taking care of her one-year-old daughter, skiing, being outdoors, and reading. Her favorite book is "The God of Small Things" by Arundhati Roy and the summer before Covid, she climbed Mt. Adams in Washington!
Ray is at Barlow to help, so if you or someone you know needs support you can find her in the counseling office or you can email her at [email protected].