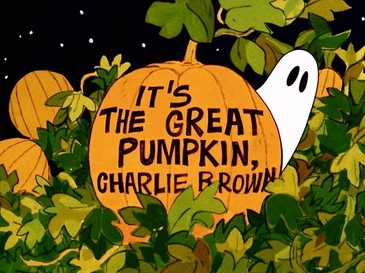 Movies with younger siblings:
It's the Great Pumpkin, Charlie Brown (1966)
Made in 1996, It's the Great Pumpkin, Charlie Brown is an animated classic for all ages based on the Peanuts comic strip by Charles M. Shulz. It features Charlie Brown, Snoopy, Lucy, Sally, and Linus, and is available to stream on Prime Video and Apple TV+.
Hocus Pocus (1993) (2022)
Follow Max in Hocus Pocus after he releases the Sanderson Sisters, a trio of witches who were hung for practicing witchcraft 300 years prior. Watch Hocus Pocus and its sequel, Hocus Pocus 2, on Disney+.
The Haunted Mansion (2003) (2023)
The Haunted Mansion follows real estate agent Jim and his family as they check out a potential mansion to sell before they go on vacation. Or, watch its 2023 counterpart, following Ben, a ghost tour leader, looking at a mansion to help rid a family's fear of ghosts. Both versions are available on Disney+.
Halloweentown (1998) 
Halloweentown is Disney Channel's fourth original movie, focusing on Marnie on her 13th Halloween as she discovers she's a witch and is transported to Halloweentown. Follow Marnie and her siblings as they navigate Halloweentown on Disney+ and Hulu.
The Nightmare Before Christmas (1993)
A claymation classic, The Nightmare Before Christmas gives Christmas a Halloween twist after Jack Skellington discovers Christmastown. Watch the spooktacular musical on Disney+.
Coraline (2009)
Follow Coraline in Coraline, as she discovers a secret door to her fantasy life after wandering through her new house. Watch the stop-motion recreation of Neil Gaiman's best-selling book, of the same name, on a variety of streaming services, including Netflix, Hulu, Prime Video, and HBO.
Not for the faint of heart:
Buffy the Vampire Slayer (1992)
Follow Buffy Summers in Buffy the Vampire Slayer after she learns she's born to be a "slayer," basically a vampire hunter. Based on the series of the same name, you can stream this horror comedy on HBO.
Happy Death Day (2017)
In a terrifying twist on Groundhog Day, Tree Gelbman, a college student, is murdered on the night of her birthday. Forced to relive her "death day" repeatedly, Tree sets out to find her killer. Happy Death Day is available on Prime Video.
A Quiet Place (2018)
In a post-apocalyptic world, a mother and father struggle to raise their children and survive. Stream their experience against blind aliens with an acute sense of hearing on Paramount+ or Prime Video.
Scary Stories to Tell in the Dark (2019)
Scary Stories to Tell in the Dark is based on the popular children's book of the same name, although the movie is not so kid-friendly. A group of teens discover a tomb and alongside it, a book of scary stories. Little do they know, the book is inspired by a young girl's tortured life and as the teens read, they begin to live out the events of the book. Scary Stories to tell in the Dark is available on Prime Video and Hulu.
The Ring (2002)
A journalist investigates a nightmarish videotape which supposedly kills anyone who watches it. The Ring is available on Prime Video and Paramount+.
Gremlins (1984)
3 rules: no water, no food after midnight, and no bright light. Watch what happens when you break these rules in Gremlins, available on Prime Video and HBO.