Winter Break activities
Portland International Raceway, Zoolights, and more.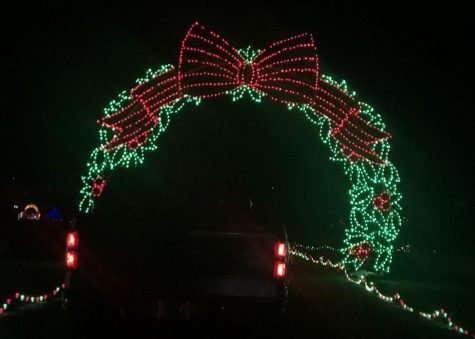 One can only stay home and watch "The Office" so many times during Covid lockdown. With activities and your local hangout spots being closed, you may be getting bored and even antsy at the thought of staying another day home, doing nothing. With winter break around the corner, you might be thinking of some activities to do. Well here are some Covid- friendly suggestions that you can do with a small group of friends or family.
If you and your family are adamant about staying home, with a few friends or your family, you can have a holiday movie marathon in Christmas themed pajamas and drinking peppermint topped hot cocoa. You can get crafty by following Bob Ross tutorials with some friends, or by making gingerbread houses and having a competition to see who can make the best looking house. Back in elementary days, kids would make their parents their own personalized, and ornate ornaments. Who says you can't make some funky homemade ornaments now? As Buddy, the elf did to Gimbels in the movie "Elf". If you're more into cooking and eating your creations, one could always have a baking competition and require all the baked goods to be holiday-themed, and for those who can't stand to be home any longer, driving, and walking around your local neighborhoods looking at Christmas lights and listening to Christmas music will always be the festive way of getting into the holiday spirit. 
Some places you would normally go to look at lights are Peacock Lane, Portland International Raceway, or Zoo Lights. With all that has been going on this year, there have unfortunately been a few changes such as Peacock lane shutting down and zoo lights being drive-through only. This could be something you could safely do during winter break, you would be in your own vehicle and not around a crowd of people. Even though these activities won't be the same, a change might be interesting to see.
These activities do cost money to go to but during Christmas time and especially being stuck at home for the past 9 months, it's okay to splurge and get into the Christmas spirit. I believe everyone should have a little extra ounce of Christmas joy this year and so whether you go to PIR, Zoo Lights, stay home, or even if you just walk around neighborhoods or find places to drive around and look at lights, it could make this holiday season that much happier.