Custodial staff flexes against Covid
A large contribution allowing for a chance at reopening Barlow is our amazing custodial staff. Although the majority of the Bruin population is not physically in the building, the custodial staff continues to persevere through the unknowns by keeping everything as sanity as possible to provide an opportunity for a full return.
"Our job has altered considerably. We clean and disinfect every classroom that any staff member has used, clean and disinfect all restrooms 3 times a day, alongside of still cleaning our school and fixing all repairs needed. We are currently fixing repairs in the Holevas gym and re-painting," says Carrie Smith.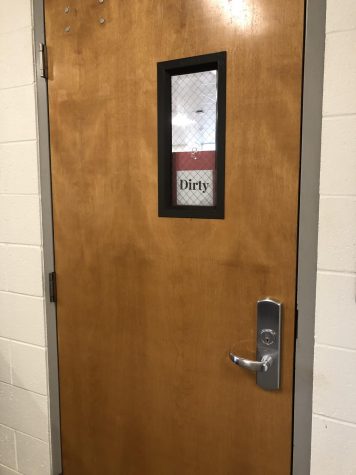 Creating our incredible staff including our fearsome leading lady, Carrie Smith, Morgan Hamilton, Randy Wicht, Clint Black, Mike Lewis, Mark Bowen, and Nick Reed. Currently, the team is working diligently in preparing the school for a return at moments notice by consistently sanitizing, repairing damages, and renovating things such as the lights, stadium, classrooms, etc. 
"My team and I still have to work hand in hand together to accomplish our schools needs so we have to practice social distancing as best as we can. We wear our masks always and constantly are washing our hands. Isolation really is not an option for us most of the time, but we actually do nothing differently because we never run out of things to do since there's always something to be done," mentions Smith.
Although working within subtle isolation isn't ideal, the team is continuing to work efficiently with hopes of the day students and staff entirely return. 
"I love working with the students and teaching them a lot about self respect and respecting others and picking up after themselves.The best part of my job is seeing the kids grow into young mature adults. Some of the kids will thank me for my hard work and even after graduating come back to see me and tell me that they learned a lot from me while attending the school while they were there," states Smith.
One thing we can all learn from when returning back to school is keeping Barlow clean because let's face it, we all have left something on the floor and not thought twice about it. However, our custodial staff are the heroes behind the scenes and with all their hard work, new renovations, and improvements, the least we can do to give back some gratitude is taking pride in our communal facility by keeping it clean and organized.