Paul Pelosi's Attack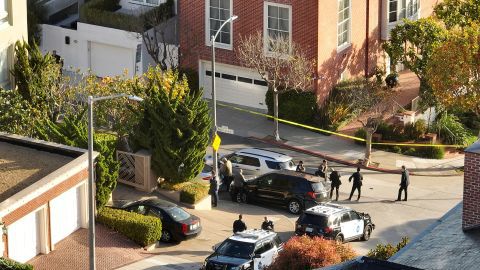 Following Nancy Pelosi's husband's attack, there was more information saying that the assailant was on a suicide mission and had more targets after Pelosi. 
On October 28th, a Tuesday night, Paul Pelosi, Nancy Pelosi's husband, was attacked by a man who was looking over him as he was sleeping, with zip ties and a large hammer. 
DePape, the assaulter, told police and the medics that he was done with the "level of lies," and wanted to "have a little chat with Pelosi's wife." 
He also had to say that he "…didn't really want to hurt him, but you know; this was a suicide mission. I'm not going to stand here and do nothing even if it costs me my life," 
After this, DePape named several targets he was going after and included the prominent California state and federal politicians and their relatives. The court documents gave us new information from this encounter. DePape threatened to tie up Paul Pelosi to prevent him from getting to the elevator to leave.
Pelosi asked why he (DePape) wanted to see his wife, and DePape went on to say "Well, she's number two from the presidency, right?" After Pelosi confirmed that his wife was top two, DePape said "We've got to take them all out," talking about the politicians and Pelosi's wife. 
When DePape let Paul Pelosi go to the bathroom, he called the police and told DePape that the police were on the way. As Pelosi answers the door for the police, the police see the hammer and ordered him to drop it, but DePape takes the hammer and swings it, hitting Pelosi and rendering him unconscious. 
Officers tackled him and disarmed him before taking him to jail. DePape entered a not-guilty plea deal but was charged with many crimes including assault, attempted murder, and attempted kidnapping, following the break-in. His court hearing was set for November 4th.