Homecoming Week Recap
Tatum Louthan, Staff Writer and Social Media Editor
November 3, 2022
This year, Barlow's homecoming week started off with "Around the World" as the theme. The class themes were arctic for Freshmen, rainforest for the Sophomores, desert for the Juniors, and aquatic for the Seniors. Our spirit week started off with Adam Sandler day on Monday, Tuesday was Bikers vs. Surfers, Wednesday was Pajama Day, Thursday was Cradle to the Grave and finally Friday was 80's day.
On Thursday, Barlow had the homecoming football game. This year's game was against Nelson, and fans filled the stands wearing white for our Blinding Lights theme and filled the stadium with Bruin Pride.  Although Barlow did not win, it was a close game with Nelson scoring the winning point in the last second of the game. The final score for this game was 34-Bruins 37-Hawks.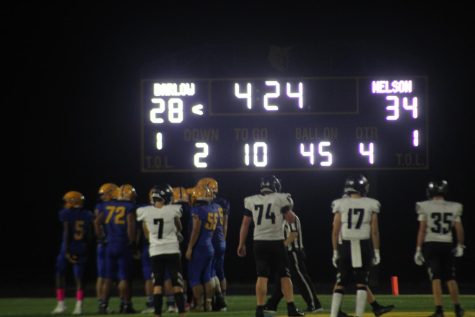 On Friday, Barlow had their first homecoming dance in two years. The theme was an informal Glow Dance and Leadership encouraged students to dress in white or neon colors. With more than 400 students attending, the event was a huge success and shows a lot of promise for future events to turn out well.