Local Fall Fun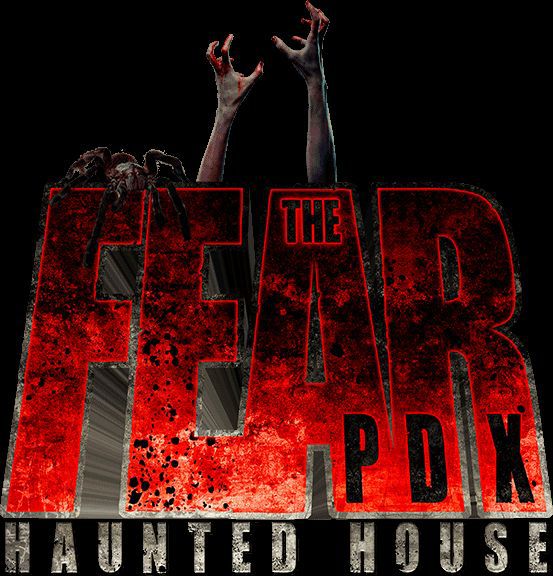 Halloween is just a few days away, but unfortunately, it falls on a Monday this year. However, that shouldn't stop you from having a spectacular spooky night! The Gresham and Portland area has tons of fun things you can do. Whether you're looking for some freaky frights or just a chill fun night, we've got you covered, from various pumpkin patches to multiple haunted houses, Portland has plenty to offer. And in case you are just craving some sweets, some places are offering "Trunk or Treats" as well as some businesses that give out candy. 
Historical Downtown Gresham is holding a "Safe Trick or Treat" this Halloween. Take a pleasant stroll along the avenues as business owners hand out candies between the hours of 4 to 6 PM. Most local churches hold some sort of Halloween celebration. For example, Grace Community Church on SE Hogan Rd is inviting people to decorate their cars for a "Trunk or Treat." For those of you who don't know what that is, people come in their vehicles to decorate their trunks (or more) in the parking lot, then trick-or-treaters visit well, to trick or treat! It's a fun, and simple way to earn candy, meet your local community, and see many creative decorations and themes. Other places that participate are the Gateway Gresham Elks Lodge, Abundant Life Church in Damascus, Gresham United Methodist Church, and more! 
Portland is known for having lots of haunted houses, tours, and fright experiences. Some of the most famous include The Fear PDX, Underhill Haunted House, ScareGrounds PDX, and finally a tour of Portland's most haunted sites Portland Ghosts. The Fear PDX offers various horror experiences with different times, prices, themes, and levels of fright. They have multiple attractions, scare actors, and even offer a terrifying escape room for a party of up to 4!  Check the website for dates, times, and prices! https://fearpdx.com/index.html. Underhill Haunted House is located in the basement of the Veterans Memorial Coliseum and has 40,000 square feet of frightening fun. It's full of a maze of creatures to surprise you at every corner! The 2022 experiences include BLOODS POINT ROAD, Morbid Nightmares, and Underhill Manor. For descriptions and more information go to https://underhillpdx.com/. 
ScareGrounds PDX is the Halloween transformation of Oaks Park, the family amusement park in Portland. At night ghosts and ghouls of all sorts come out to stalk you through the park grounds! The three haunted house experiences include The Silver Scream, Grimthorpe Manor, and The Complex. As well as the three, slightly more mellow side attractions, Buried Alive!, The Scream Parlor, and Sinister Snacks. Buy tickets here- https://scaregroundspdx.com/. The long history of Portland is full of scary stories and haunted locations. Portland Ghosts takes you on a 1-hour tour through downtown Portland, walking a total of one mile. A couple of stops along the tour include the Benson Hotel and Kell's Irish Pub. For more info go to https://portlandghosts.com/tour-details/. 
Oregon has tons of farms and autumn pumpkin patches. In our area, a few well known patches include Liepold Farms, The Pumpkin Patch on Sauvie Island, Bushue's Family Farms, Fazio Farms Corn Maze, Plumper Pumpkin Patch and Tree Farm, and more! Most of us who grew up here have gone to or at least heard of Liepold Farms. Adorned with a smallish corn maze, a petting zoo, children's mazes, a pumpkin patch as well as bins, and other activities. The Pumpkin Patch on Sauvie Island is a wonderful trip to make. With a giant corn maze, multiple huge pumpkin patches, fresh produce, a petting zoo, and other activities it's a popular fall hotspot. So if you go, be there before, at, or just after opening. Otherwise, you'll be in line for hours over the Sauvie Island bridge. Bushue's is a more commercialized pumpkin patch. Even though it's busy you can expect organization, food, wonderful service and plenty of fun to be had! Fazio Farms Corn Maze is featured on Fox 12 news every year for its elaborate and relevant corn maze designs! Of course, there are other, lesser-known options, but these are just a few favorites. 
With all of these ideas, you're bound to like one! Though if you're more of a stay in the comfort of your own home and watch some spooky movies check out our Halloween Movie Marathon article for some inspiration! Autumn doesn't last long in Oregon and winter is just around the corner. So enjoy the flurry of orange, red, and yellow leaves before they've all fallen! Banner wishes you a good weekend and a Happy Halloween!