"Off the Chart Games"
Leila Capps, Social Media Editor and Photo Editor
December 17, 2020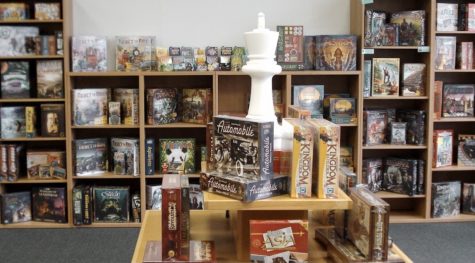 Small businesses are the heart and soul of all towns and cities you come across, they give a look into the town/cities' personality. As do all the small businesses of Portland, filled with colorful thrift stores and a variety of joyful and tasty restaurants owned by generations of families. Ron Brown and his wife Lynn, own "Off The Chart Games" in downtown Gresham. The little game store is home to many creative, head-scratching, fast-paced, and luck-based card and board games alike. Mr. Brown describes how he and his wife started their own business. "We started the business after we retired from the corporate world. My wife and I were both accountants in the corporations for over 30 years. We traveled extensively for a year and then figured out we needed to do something besides stay home.  We kicked around several ideas of things we could do, but the game store kept coming back to the top of the list.  Then we decided to give it a try.  We both grew up in families that played games and we got back into board games in our 40s and 50s.  On August 6, 2021, we will celebrate our 10th anniversary at Off The Charts Games." As Mr. Brown states that retirement was not "for" him and his wife. They both agreed that the main purpose of creating their own store was purely out of boredom, and they both enjoy the day to day issues of running a local shop.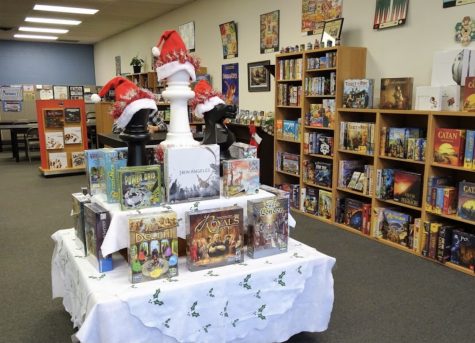 Small businesses are extremely important not only for the owners but for the shoppers as well. As the owners make their living off of their business and have to provide for their families, the shoppers can get items that are made from the heart. It is most important to shop local now more than ever, people have now transferred over to online shopping. Mr. Brown goes on to tell as to how you can actively help small businesses, "Even just following our Facebook posts and liking them on occasion helps to promote a small business's online presence. Anything that gives a small boost to our visibility is a good thing. It is hard to compete with the goliath that is Amazon." Mr. Brown thinks that it is important that he can be hands-on and really explain how the games work to his customers, unlike large chain stores that just give the paper instructions. With little customers, owners can really get to know their shoppers, make relations, and build a stronger community, "I enjoy interacting with people. There is a great deal of satisfaction working with a person or a group of people who have no idea what they are looking for and being able to show them something they will enjoy for years to come.  Pre-Covid we had game nights on Wednesday night and Friday night. Playing games with a wide variety of people is also one of the huge benefits of what we do." The Brown's are great examples of small shop owners, who love what they do and will fight to keep it. Even with Covid, Mr. Brown aspires to reach his 10th anniversary and doesn't plan on quitting any time soon. 
Small business is essential for all towns and cities. With any chance that you get, shop local, and support your local businesses. Check out "Off The Chart Games" where you are guaranteed to find a new game that you can play with friends and family for years to come. As well as some great people.